Advertising agencies make money by helping businesses and organizations reach potential customers through various media outlets. They create campaigns for their clients that are tailored to target specific audiences and maximize their exposure. Advertising agencies can charge clients a fee for services, as well as potentially earn commissions from media outlets or other companies they partner with to provide marketing solutions. Additionally, they can offer additional services such as market research and development, social media management, web design, and content creation. With the right combination of skills and experience, advertising agencies can be extremely lucrative businesses.An advertising agency is a business that specializes in creating, planning, and managing advertising campaigns for its clients. Advertising agencies work with a variety of organizations, including companies, non-profits, and government agencies. They are responsible for researching the target audience, developing concepts and themes, writing copy, designing artwork, producing media such as television commercials or print ads, and placing those ads in an appropriate medium.
How Do Advertising Agencies Generate Revenue?
Advertising agencies generate revenue by helping companies develop and implement creative advertising campaigns. They use a variety of methods to do this, including creating logos and branding materials, producing television commercials, running online campaigns, and developing print advertisements. Agencies may also offer additional services such as market research, media buying, public relations, and event planning. In exchange for providing these services, advertising agencies typically charge their clients based on the complexity of the project at hand or through a retainer fee. In some cases, they may also receive a commission from media outlets when they purchase media space or time on behalf of their clients.
Advertising agencies typically make money from two main sources: fees from clients and commissions from media outlets. The fees charged to clients can take many forms including hourly rates for creative services provided or monthly retainers where the agency receives a set fee for their services. Commissions are usually paid out when an agency purchases media space on behalf of their client. This commission is typically a percentage of the total cost of the media buy which is then split between the agency and the client depending on the agreement between them.
Overall, advertising agencies generate revenue by helping their clients develop creative campaigns that will help them reach their marketing goals. They charge fees for these services as well as receive commissions when they purchase media space on behalf of their clients. By utilizing these methods, advertising agencies can provide valuable services to companies while generating revenue at the same time.
Traditional Advertising Agencies
Traditional advertising agencies specialize in creating and distributing traditional media advertisements such as television commercials, radio spots, newspaper ads, and billboards. They typically work with a client to develop an advertising campaign that best suits their needs and budget. Traditional agencies also handle the creation of promotional materials such as brochures, flyers, and print ads. Additionally, they may be responsible for developing strategies for social media marketing campaigns.
Digital Advertising Agencies
Digital advertising agencies specialize in online marketing strategies and tactics. They create digital campaigns that may include website design, search engine optimization (SEO), pay-per-click (PPC) advertising, social media marketing, influencer marketing, content creation and more. Digital agencies also handle web analytics and other data analysis to ensure that their clients' campaigns are successful.
Public Relations Agencies
Public relations (PR) agencies specialize in managing a company's public image by creating press releases and other types of content to generate positive publicity for their clients. They may also be responsible for communicating with the press to promote their clients' products or services. In addition to traditional PR activities such as event planning and media relations, some PR agencies also focus on digital PR tactics such as blog outreach and social media management.
Social Media Agencies
Social media agencies specialize in helping businesses use social media platforms to reach potential customers. They assist businesses with creating engaging content that resonates with their target audience as well as strategizing on how best to use the various platforms available. Social media agencies also help businesses understand analytics data so they can better understand what type of content is resonating with their audience.
Strategic Planning
Advertising agencies make money by using strategic planning to create effective messages that target their clients' desired audiences. This involves conducting market research to identify the most effective strategies for reaching the desired audience. Agencies then develop campaigns that focus on delivering this message through advertising, public relations, and other communication channels. By strategically targeting specific segments of a population, advertising agencies can generate more revenue for their clients.
Creative Services
Advertising agencies also make money by providing creative services such as graphic design, video production, web design, and copywriting. These services help to create memorable campaigns that capture the attention of potential customers and drive sales. Agencies often specialize in specific types of creative services and charge clients a fee for their work. By taking advantage of these specialized skills, advertising agencies can increase their revenue.
Media Buying
Advertising agencies also make money through media buying. This involves purchasing ad space in various media outlets such as television, radio, magazines, newspapers, and online sources. Agencies typically negotiate discounted rates with these outlets in order to secure the best deals for their clients. By utilizing media buying strategies, advertising agencies can generate additional income for their clients.
Analytics
Advertising agencies also make money by utilizing analytics to measure the effectiveness of campaigns and determine areas for improvement. Agencies use data from customer surveys and other sources to analyze how customers interact with a brand or product. This helps them optimize campaigns in order to maximize results and generate more revenue for their clients.
Benefits of Working With an Advertising Agency
Working with an advertising agency provides many advantages to a business. An advertising agency can provide insights on current marketing trends, help create effective strategies, and provide creative solutions to enhance the company's visibility. Advertising agencies also have access to resources and contacts that can be extremely valuable to businesses. Here are some of the benefits of working with an advertising agency:
Strategy Development: An advertising agency will be able to help develop a marketing strategy that is tailored for your business. They can analyze the market, identify potential demographics and generate ideas for campaigns that will be effective for your target audience. An experienced team of strategists and creatives will be able to come up with innovative solutions and ideas that will help your business stand out from the competition.
Creative Resources: Advertising agencies have access to a wide range of creative professionals who specialize in different areas. From graphic designers and copywriters, to web developers and video editors, they can provide you with creative solutions that are tailored specifically for your needs. This allows businesses to focus on their core activities while outsourcing their creative needs.
Analytics & Reporting: Working with an agency gives businesses access to analytics tools and reports that allow them to track progress against goals. This helps them make informed decisions about how best to allocate resources in order to achieve desired results. Additionally, having access to data-driven insights allows companies to adjust their strategies as needed based on changes in consumer behavior or market trends.
Cost Savings: Outsourcing marketing activities is often more cost-effective than hiring an in-house team. Advertising agencies usually have established relationships with media outlets, which can result in discounted rates for ad placements or other promotional services. Additionally, since agencies employ specialists in different areas, businesses don't have to pay salaries for multiple people working on the same project.
Overall, there are many benefits of working with an advertising agency—from cost savings and strategy development,to creative resources and analytics & reporting—that make them a valuable partner for businesses looking to improve their visibility and increase their reach.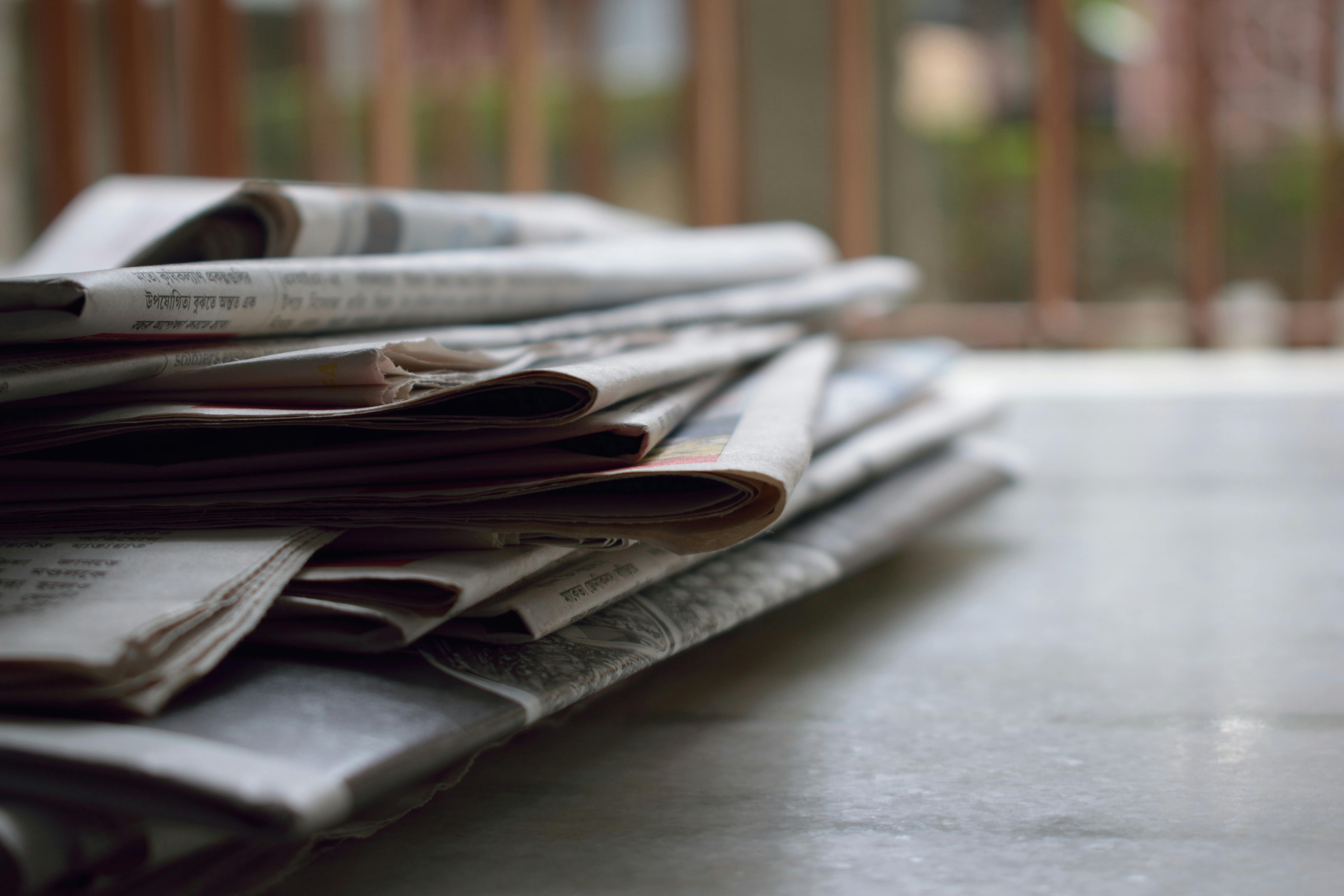 Digital Marketing Strategies Used by Advertising Agencies
Advertising agencies are increasingly relying on digital marketing strategies to reach their target audiences and build brand awareness. Digital marketing strategies can include search engine optimization, content marketing, social media advertising, display advertising, pay-per-click advertising, and email marketing. These strategies allow agencies to target specific audiences and deliver tailored messages to them.
Search engine optimization (SEO) is one of the most important digital marketing strategies used by advertising agencies. SEO involves optimizing website content for search engine algorithms so that it appears higher in search engine results pages (SERPs). This helps to increase website visibility and attract more potential customers to the business. Content marketing is another popular strategy used by advertising agencies for reaching their target audiences. Content marketing involves creating high-quality content such as blog posts, videos, infographics, and other materials that are relevant to the target audience. This type of content can help build brand awareness and drive traffic to the business's website or social media accounts.
Social media advertising is also an important digital strategy used by advertising agencies. Social media platforms such as Facebook and Twitter have become powerful tools for brands to reach their target audience. By creating ads specifically tailored to a certain demographic or interest group, businesses can increase their visibility and reach more potential customers. Display advertising is another popular tool used by advertising agencies for reaching target audiences. Display ads are typically placed on websites or other digital platforms with high traffic levels in order to maximize exposure and reach a larger audience.
Pay-per-click (PPC) advertising is another effective digital strategy used by advertising agencies for reaching potential customers online. PPC campaigns involve bidding on keywords related to a business's products or services in order to appear at the top of SERPs when users search for those terms. This allows businesses to get their message out quickly and efficiently without having to invest heavily in SEO efforts or other forms of online promotion. Finally, email marketing is also an effective digital strategy used by many companies for connecting with customers in a personalized way. By sending out newsletters with special offers or discounts, businesses can keep customers engaged with their brand and drive more sales over time.